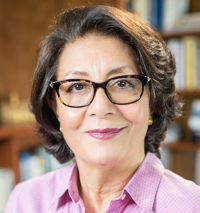 Elahé Omidyar Mir-Djalali, Ph.D.
Founder & Chair
More Information
Dr. Elahé Omidyar Mir-Djalali is an unwavering advocate for the preservation and advancement of Persian culture. As an extension of this work, she also champions efforts to enhance inter-cultural communication, dedicating much of her professional career to establishing and supporting programs that improve understanding across borders.
Dr. Mir-Djalali's spirited approach to bridging cultural gaps, and stimulating dialogue through cross-cultural understanding is rooted in her career as a linguist and educator. Born in Iran and educated in France, she holds a Ph.D. in Linguistics from the Sorbonne, Université de Paris, as well as two Master's degrees, one from the Sorbonne, Paris, and the other from Georgetown University, Washington D.C. Her doctoral dissertation, "Transformational Structure of the Verb in Persian," was awarded Honorable mention. Dr. Mir-Djalali's postdoctoral work has been in cross-cultural research and in the fields of language teaching methodology and Persian studies. She taught French language at Georgetown University and Linguistics at the University of California, Berkeley; and her interest in Persian mystical and educational poetry and prose has resulted in 15 years of volunteered work translating texts of Sufi masters, from Persian into French and English.
In 2000, Dr. Mir-Djalali founded Roshan Cultural Heritage Institute, a private foundation dedicated to promoting the preservation, transmission and instruction of Persian language and culture around the world. Under her leadership as Chair and President, Roshan Cultural Heritage Institute has supported Persian studies programs at some of the most esteemed universities in the U.S., including Harvard University, Columbia University, Duke University, Georgetown University, The University of Chicago, Massachusetts Institute of Technology, Yale University, Brown University, University of Arizona, University of Maryland, University of North Carolina at Chapel Hill, University of Washington, UC Berkeley, UCLA, UC Irvine, CSU Fresno, San Jose State University, University of Hawaii at Manoa, University of San Diego, George Washington University, and Stony Brook University. Prestigious programs and schools abroad have also benefited from the Institute's support, among which we can name the University of Oxford, Cambridge University, Ecole Pratique des Hautes Etudes, and the University of Toronto.
With more than 150 fellowships and grant awards to renowned scholars and graduate students provided by Roshan Cultural Heritage Institute, Dr. Mir-Djalali is recognized for her pioneering efforts in academia and in nurturing the next generation of Persian studies specialists. She is also regarded for her community-based interests that have resulted in the development of public programs relating to Persian arts and culture such as conferences, workshops, documentary films, art exhibitions, publications and outreach activities. The Louvre Museum, Smithsonian Institution, Metropolitan Museum of Art, British Library, State Hermitage Museum, Asia Society, Victoria and Albert Museum, East West Center, Honolulu Museum of Art, Association for Iranian Studies, and Carolina Performing Arts are some of the world's leading institutions that have received important endowments and grants from Dr. Mir-Djalali and Roshan Cultural Heritage Institute.
In 2018, the Ministry of Culture in France bestowed upon Dr. Mir-Djalali the title of Chevalier de l'ordre des Arts et des Lettres – one of France's most prestigious awards – in recognition of her lifelong and significant contributions to Persian arts and culture in France and around the world.
Dr. Mir-Djalali remains steadfast in her efforts today to ensure that honorable human values, knowledge and high principles, described throughout Persian literature, are acclaimed and discovered by other cultures; and she remains an advocate of "Peace in the World through Education."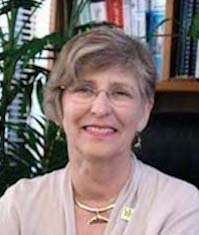 Virginia Hinshaw, Ph.D.
Director & Co-Chair
More Information
Dr. Virginia Hinshaw is currently Chancellor Emeritus of the University of Hawai`i at Manoa and Professor in the Department of Tropical Medicine, Medical Microbiology and Pharmacology at the UH Manoa John A. Burns School of Medicine. As UH Manoa Chancellor from 2007 to 2012, she served as the chief executive officer responsible for providing both administrative and academic leadership to the flagship campus of the University of Hawai`i System.
Dr. Hinshaw is a renowned scientist with expertise in microbiology whose work has aided in the understanding of various aspects of the influenza virus and new approaches to vaccines. As a virologist, she has conducted research at the Medical College of Virginia, UC Berkeley, St. Jude Children's Research Hospital, Harvard Medical School, and University of Wisconsin Madison. Her research for over 20 years has focused on influenza viruses in humans, lower mammals and birds; especially epidemiology, pathogenicity and immunology; and on vaccine development.
Dr. Hinshaw's innovative and energetic teaching style, combined with her continual advocacy for research and education, has earned her national recognition and acclaim. In addition to teaching students and public groups, she established the JABSOM Mini-Medical School on Healthy Aging (MMSHA) at the John A. Burns School of Medicine, in partnership with the University of Hawai`i Foundation in 2014. The goal of the MMSHA is to provide Hawaii citizens with information on the best way to maintain health and well-being as they age.
Prior to joining UH Manoa, Dr. Hinshaw served as the Provost and Executive Vice Chancellor at the University of California, Davis; and was the former Dean of the Graduate School and Vice Chancellor for Research at the University of Wisconsin Madison. She earned a bachelor's degree in Laboratory Technology, and a Master and Ph.D. in Microbiology, from Auburn University in Alabama.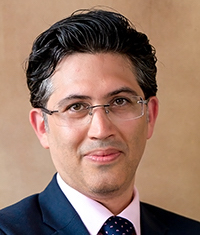 Kaveh Abhari, Ph.D.
Director & Vice Chair
More Information
Dr. Kaveh Abhari is an Associate Professor of Management Information Systems within the Fowler College of Business at San Diego State University and an Affiliate Research Faculty at the University of Hawaii at Manoa. Dr. Abhari is committed to making education, innovation, and entrepreneurship accessible for underserved and disadvantaged communities. To this end, he is researching and developing social technologies to enable large-scale, systemic, and sustainable social changes. He is a Founding Director of DiLab and STEMD2 R&D Group. STEMD² aims at advancing knowledge, transforming practice, and building capacity to broaden participation and achievement of students underrepresented in STEM degree programs and in the workforce. DiLab focuses on the democratization of digital innovation and digital transformation by researching and developing human-centered approaches to designing or adopting digital technologies. Dr. Abhari also is a Senior Advisor of the Bizgenics Foundation, a nonprofit organization that offers educational programs focused on promoting innovation, entrepreneurship, and business literacy, in order to empower the disenfranchised youth to reach their full potential.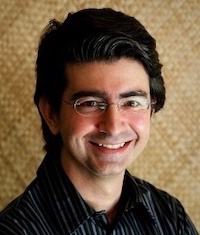 Pierre M. Omidyar
Director
More Information
Pierre Omidyar is an entrepreneur and philanthropist best known as the founder of eBay, an online platform that gives people equal access to information, opportunity and tools to pursue their goals. Pierre created eBay in 1995 on the premise that people are basically good. Today, eBay enables more than 90 million buyers and sellers worldwide to connect and prosper over shared interests. In 2004, Pierre and his wife Pam co-founded Omidyar Network to invest in nonprofit and for-profit efforts that enable people around the world to improve their lives and make powerful contributions to their communities. Omidyar Network has funded organizations in areas such as microfinance, social media, and government transparency. Omidyar Network is part of The Omidyar Group, through which Pierre and Pam have contributed more than $1 Billion to programs spanning a range of causes, from poverty alleviation to human rights to disaster relief. In 2011, Pierre and Pam were honored with the Carnegie Medal of Philanthropy for the lasting impact of their work.
Today, Pierre continues to serve as Board Chairman of eBay. He also serves as a Trustee of Santa Fe Institute, Punahou School, and Tufts University, his alma matter. Pierre is also the publisher of Honolulu Civil Beat, a local news service in Hawaii that encourages greater civic participation through media.
http://www.omidyar.com/people/pierre-omidyar
https://www.ebayinc.com/company/our-history/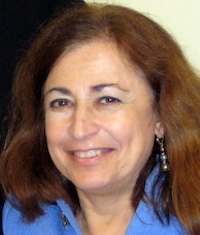 Jan Schneider, Esq., Ph.D.
Director
More Information
Jan Schneider is a graduate of Yale Law School and earned a Ph.D. in Political Science from Yale University. Prior to that, Jan graduated summa cum laude from Brown University in three years; earned a Master in International Relations and a Certificate from the Russian Institute of Columbia University School of International and Public Affairs; and received a Certificate in International Organizations from the University of Geneva in Switzerland.
Jan has been actively involved in law and politics from local to international levels for many years. She has been a practicing lawyer, a law professor, an international civil servant, a businesswoman and a policy adviser. She is also the author of books and articles on domestic and international environmental law, baby boomer law and politics, and other contemporary legal and political issues. Jan has served on the Board of the American Society of International Law, the International Law Association (American Branch), the United Nations Association of the National Capital Area, and the Council on Ocean Law.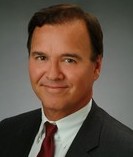 James J. Bickerton, Esq.
Director
More Information
Jim Bickerton has been practicing law in Hawaii since 1989 and is a founding partner of the firm, Bickerton Dang, LLLP, in Honolulu, Hawaii. Jim is widely regarded as one of the best trial attorneys in Honolulu and has been continuously listed as one of the "Best Lawyers in America" and "Hawaii's A+ Attorneys" since 1993. In addition to the hundreds of individual clients Jim has successfully represented over the years, his client list has included such notables as Honolulu Mayor Frank Fasi, The New Yorker magazine, the NCAA, USA Today, developer Bruce Stark, hotelier Andre Tatibouet, the Hawaii State Campaign Spending Commission, Tokyu Corporation, the ownership of The Kahala Mandarin Oriental Resort, Simon & Schuster, and several past presidents of the Hawaii State Bar Association.
Jim currently represents a wide range of both plaintiff and defendant clients in commercial and real estate litigation, consumer class actions, professional liability of attorneys, accountants, and real estate brokers, medical malpractice, serious personal injury and wrongful death, and First Amendment and defamation issues. In addition to his defense work on some of the most complicated civil litigation cases, Jim has obtained numerous recoveries in excess of $1 Million by jury verdict, by arbitration award, and by settlement.
In addition to his trial practice, Jim is a past Director of the Hawaii State Bar Association, past Governor of the Consumer Lawyers of Hawaii, a member of the Hawaii Chief Justice's Committee on the Adoption of the ABA Model Rules of Professional Conduct, and chaired the Hawaii State Bar Association's Special Committee on Appellate Issues. Jim is also well-known in the community for his extensive pro bono representation on behalf of many of the most significant environmental, free speech, and community causes over the past two decades, including Save Sunset Beach, Kaimana Beach Coalition, Save the Star-Bulletin, Honolulu Weekly, and others.
Jim was born in England and lived in Africa, the Caribbean, South America, and Europe before moving to Hawaii in 1972. He graduated from Roosevelt High School in Honolulu and the University of Hawaii at Manoa in 1978, where he received a bachelor's degree in Psychology with distinction. Jim received his law degree from the UCLA School of Law in 1981.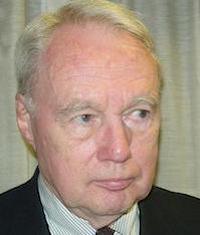 Dorn C. McGrath, Jr.
Director Emeritus
More Information
Dorn C. McGrath, Jr., FAICP, is Professor Emeritus of Urban and Regional Planning and Geography. He retired from the George Washington University in 2003 after 35 years on the faculty, where he was founder and Chairman of the Department of Urban and Regional Planning, Chairman of the Department of Geography and Regional Science, and Professor of Urban and Regional Planning. He also was one of the founders of GWU's Graduate Program in Historic Preservation, and founded the Center for Urban and Environmental Research (CUER), an active research center housed in GWU's Department of Geography. Throughout his tenure at GWU, Professor McGrath worked closely with area neighborhoods, the District of Columbia government, as well as state and federal agencies, addressing planning concerns in the capital. His academic and professional career influenced a generation of preservation planning practitioners.
Professor McGrath grew up in Bradford, Pennsylvania, and received his undergraduate degree in Architecture from Dartmouth College and a Master's degree in City Planning from Harvard University. He began his planning career in the late 1950s as a consultant in urban renewal and city and transportation planning in New England. Between 1964 and 1968, he directed offices of the federal urban Renewal Administration and the U.S. Department of Housing and Urban Development. Professor McGrath also was a member of the adjunct faculty at the Johns Hopkins University, School for Advanced International Studies; and served as Chairman of the Committee of 100 on the Federal City, from 1987 to 1996.