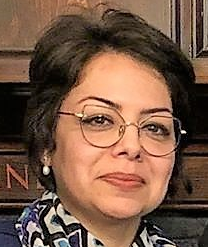 Roshan Cultural Heritage Institute is delighted to welcome Dr. Marjan Moosavi as the new Roshan Institute Lecturer in Persian Studies in the Roshan Institute for Persian Studies at the University of Maryland College Park. She will begin her new teaching position this September 2020.
Dr. Moosavi holds a Ph.D. in Theatre and Performance Studies from the University of Toronto's Centre for Drama, Theatre and Performance Studies where she trained in the theory and craft of theatre-making, dramaturgy, and diasporic performances.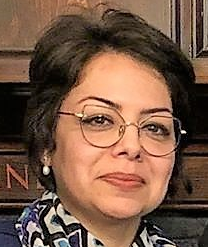 Dr. Moosavi has served as a faculty member and designed curricula for the University of Toronto, York University (Canada), Portland State University (U.S.A) and Parand Azad University (Iran). She is the author of several scholarly articles, book chapters, and interviews published in The Drama Review (TDR), New Theatre Quarterly, Asian Theatre Journal, Ecumenica) and online journals (Critical Stages, Arab Stages, and TheTheatreTimes). She is the Founder and Principal Investigator of the First Digital Guide to Theater of the Middle East.