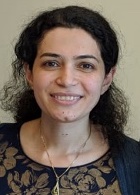 Roshan Cultural Heritage Institute congratulates Dr. Narges Nematollahi on her new appointment as Elahé Omidyar Mir-Djalali Assistant Professor of Persian Language at the University of Arizona, upon completion of her dual Ph.D. in Central Eurasian Studies and Linguistics from Indiana University in August 2019. At the UA, Dr. Nematollahi will continue teaching the four years of Persian language courses that she has been teaching since Fall 2018, in the School of Middle Eastern and North African Studies, while finishing her doctoral dissertation entitled "The Iranian Epistolary Tradition: Origins and Developments (6th century BCE to 7th century CE)."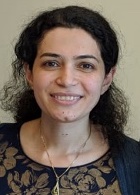 Dr. Nematollahi's research is focused on the epistolary tradition in pre-Islamic Iran, composed in Aramaic, Parthian and Middle Persian languages, and how it is transformed in the early medieval Iran, under the influence of Arabic. Her broader areas of research are stylistics of Old-, Middle- and Modern Persian, historical linguistics and formal linguistics of Iranian languages. She also holds a Master's degree in Ancient Languages and Cultures from Tehran University, Iran, and a Master's degree in Religion Studies, focused on Zoroastrianism, from the School of Oriental and African Studies, University of London, UK.
In addition to teaching Persian language courses at all levels, Dr. Nematollahi will greatly contribute to the activities and programs of the Roshan Graduate Interdisciplinary Program in Persian and Iranian Studies ("Roshan GIDP") at the UA's Graduate College. Directed by Professor Kamran Talattof, Elahé Omidyar Mir-Djalali Chair in Persian and Iranian Studies, the Roshan GIDP offers M.A., Ph.D., and Minor degrees focusing on modern or classical Persian literature, Iranian (or other Persian speaking societies') culture, history, religion, social organization, and politics.
Both the Elahé Omidyar Mir-Djalali Professorship of Persian Language and the Roshan GIDP have been established with significant endowments provided to the UA by Roshan Cultural Heritage Institute.