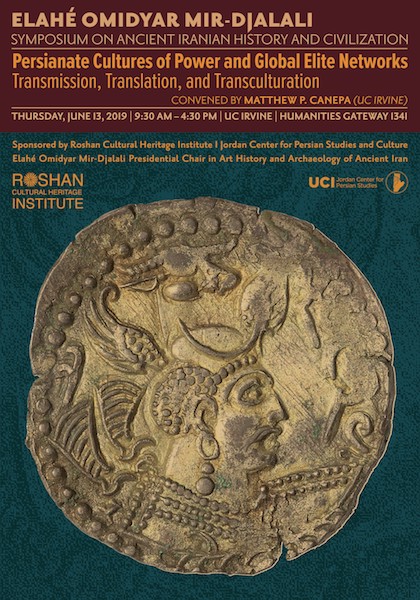 Roshan Cultural Heritage Institute is pleased to announce that the Elahé Omidyar Mir-Djalali Symposium on Ancient Iranian History and Civilization, titled "Persianate Cultures of Power and Global Elite Networks: Transmission, Translation and Transculturation," successfully took place on Thursday, June 13, 2019, at UC Irvine's Humanities Gateway.
The conference included ten scholars from the United States and Europe who presented papers on the topic, and took part in discussions with an audience of nearly 80 members of the community as well as students and faculty.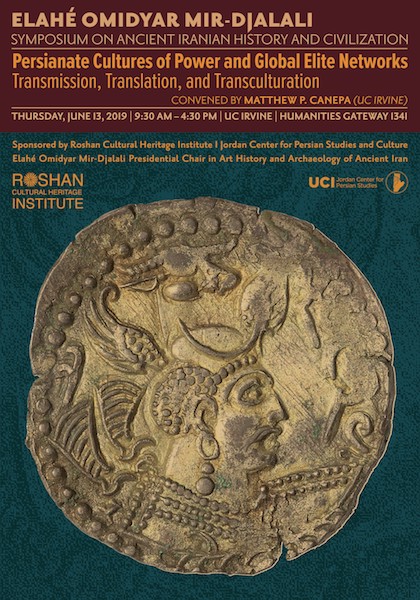 This symposium was organized by Professor Matthew Canepa, Elahé Omidyar Mir-Djalali Presidential Chair in Art History and Archaeology of Ancient Iran at UC Irvine, who presented a paper entitled, "Toward a New Transmillennial Understanding of Persianate Visual and Spatial Cultures: Theorizing Transmission, Translation, and Transculturation." Opening remarks were made by Professor Touraj Daryaee, Maseeh Chair and Director of the Samuel Jordan Center for Persian Studies and Culture at UC Irvine.
Find out more about Professor Matthew Canepa