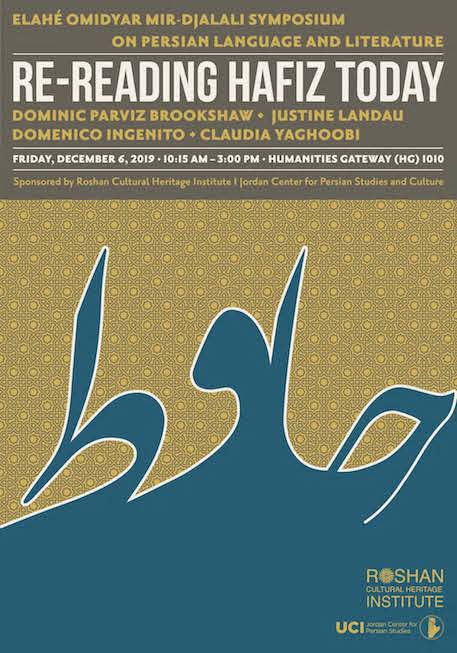 Roshan Cultural Heritage Institute is pleased to announce the Elahé Omidyar Mir-Djalali Symposium on Persian Language and Literature titled "Re-Reading Hafiz Today" that will take place on Friday, December 6, 2019, 10:15 am – 3:00 pm, in UC Irvine's Humanities Gateway (HG) 1010.
This event is organized by Dr. Nasrin Rahimieh, Howard Baskerville Professor of Comparative Literature at UC Irvine's School of Humanities. Opening remarks will be made by Professor Touraj Daryaee, Maseeh Chair and Director of the Samuel Jordan Center for Persian Studies and Culture at UC Irvine.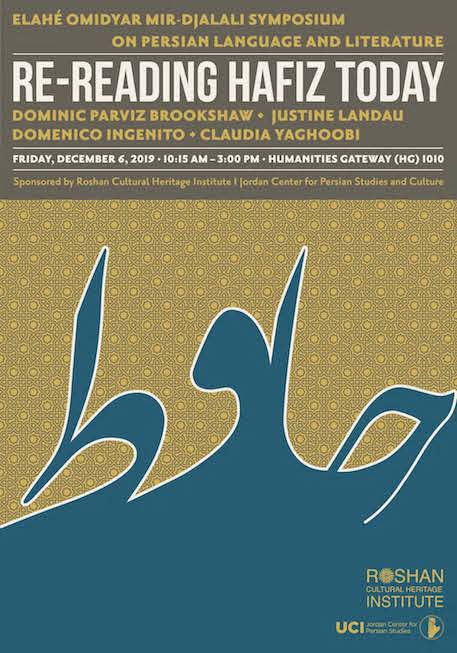 Speakers and topics include: Dominic Parviz Brookshaw (University of Oxford), "Hafiz and the Poetic Landscape of Fourteenth-Century Shiraz"; Justine Landau (Harvard University), "Talmiḥ: the lyric power of invocation"; Domenico Ingenito (University of California, Los Angeles), "The Divan of Hafez as a diachronic map: the geopoetical dimension of the Persian ghazal between the 13th and the 14th centuries"; and Claudia Yaghoobi (Roshan Institute Assistant Professor in Persian Studies, University of North Carolina at Chapel Hill), "Zulaikha's Displaced Desire in Jami's Yusuf and Zulaikha".
This event is free and open to the public. No registration is required.