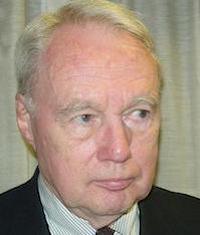 Roshan Cultural Heritage Institute notes with deep regret the passing of Dorn C. McGrath, Jr., FAICP, on January 25, 2021. Professor McGrath provided valuable inspiration and guidance to the Institute as an active member of the Board of Directors for 14 years and as Emeritus Director since 2017.
Professor McGrath was a brilliant scholar, administrator and public servant. He received his BA from Dartmouth College and his MCP from Harvard University.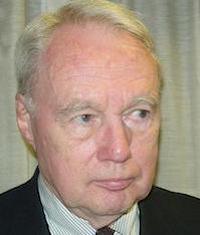 As a member of the faculty of George Washington University for 35 years, he was the founder of the Department of Urban and Regional Planning, Director of the Institute for Urban Development Research, Chairman of the Department of Geography and Regional Science, Professor of Urban and Regional Planning, and one of the founders of the Graduate Program in Historic Preservation. Professor McGrath also served as a member of the adjunct faculty of the Johns Hopkins University School for Advanced International Studies and of Goucher College.
Professor McGrath was equally well known as a civic activist. Throughout his career, he worked closely with neighborhoods, as well as with various agencies of the District of Columbia, state and federal governments. Professor McGrath also served for a decade as chairman of the prestigious Committee of 100 on the Federal City, a group started a century ago to promote sound planning for the nation's capital.
Professor McGrath was an author or coauthor of dozens of articles in wide variety of professional journals. Over his long career, he received numerous awards and other distinctions from GWU, numerous civic and governmental groups and even foreign governments.
Dorn will be sorely missed by the Institute as well as by countless family, friends and admirers. The Institute has no information at this time concerning services or other memorials.