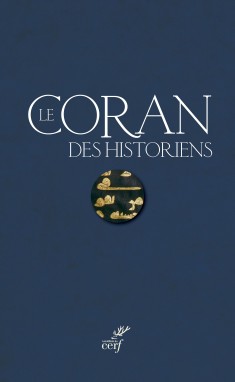 Dr. Stephanie Cronin is currently the Elahé Omidyar Mir-Djalali Research Fellow (2018-2025) at St. Antony's College and in the Faculty of Oriental Studies, University of Oxford. She previously wasRoshan Institute Visiting Research Fellow at Oxford (2015-2018); Senior Research Fellow at the University of Northampton (1999-2009); Lecturer in the Contemporary History of the Near and Middle East at the School of Oriental and African Studies, University of London (1993-1997); Lecturer in the Faculty of Oriental Studies, University of Cambridge (1993-1994); and Fellow of the British Institute of Persian Studies (1983-1987). She is the author of Armies and State-building in the Modern Middle East: Politics, Nationalism and Military Reform (I. B. Tauris, 2014); Shahs, Soldiers and Subalterns in Iran: Opposition, Protest and Revolt, 1921-1941 (Palgrave Macmillan, 2010); Tribal Politics in Iran: Rural Conflict and the New State, 1921-1941 (Routledge, 2006); and The Army and the Creation of the Pahlavi State in Iran, 1910-1926 (I. B. Tauris, 1997). She received her Ph.D. in History (1992) and her M.A. in Middle East Studies (1981) from the School of Oriental and African Studies.
Explores and theorises the modern and contemporary art of Iran from the mid-twentieth century to the present
Critically rereads the concepts of modern and contemporary art in the context of Iran
Discusses discourses such as nativism, nationalism, anti-westernism or Gharb-zadegi (Westoxification), modernism, secularism, Islamicism, identity versus cultural globalisation, cultural essentialism, global market demands and exoticism
Looks at the representation of these discourses in art and artistic movements such as Saqqā-khāneh, revolutionary art and diasporic art or artistic strategies such as humour, criticism of cultural past, deconstructive and subversive language, etc.
Shows how globalisation and its attendant cultural transformations and alternative visions of cultural particularities have emerged as new themes for Iranian artists
Based on primary sources including interviews with artists, curators, art critics and cultural activists from a range of disciplinary media such as painting, sculpture, photography, video, performance, installation, and participatory projects
Examines how political events such as the 1979 Revolution, its aftermaths and the so-called Reform period (1997-2005) impacted cultural and artistic modes in Iran
"This book deals with the exploration and theorisation of Modern and Contemporary art of Iran through the examination of art movements and artistic practices in relation to other cultural, social and political discourses during the twentieth and twenty-first centuries. It focuses on discourses and their impact on art movements and practices and aims to selectively explore certain prevailing debates in action during this time. To come to grips with the way that artistic trends in Iran can be traced within the intellectual and political landscape of the country mainly from the 1940s to the present, Keshmirshekan articulates new ideas for relating art to its wider context – whether social, cultural or political – and to bring together critical and historical evidence in order to provide an insight into current artistic concerns. The book explores these underlying themes and discourses through a series of case studies, including through close scrutiny of works of artists.