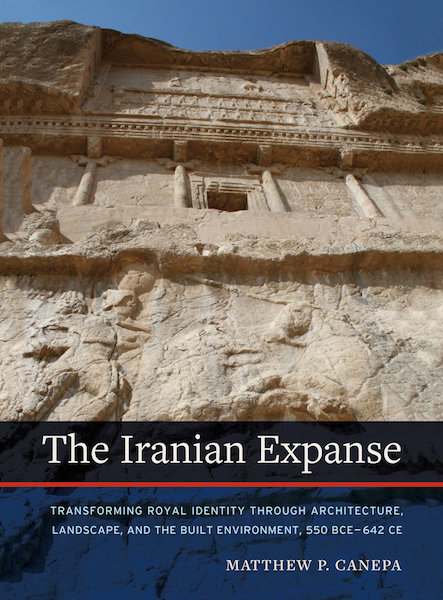 Roshan Cultural Heritage Institute wishes to congratulate Dr. Matthew Canepa, Professor of Art History and Elahé Omidyar Mir-Djalali Presidential Chair in Art History and Archaeology of Ancient Iran at UC Irvine, on the release of his second book, The Iranian Expanse: Transforming Royal Identity through Architecture, Landscape, and the Built Environment, 550 BCE-642 CE (University of California Press, 2018).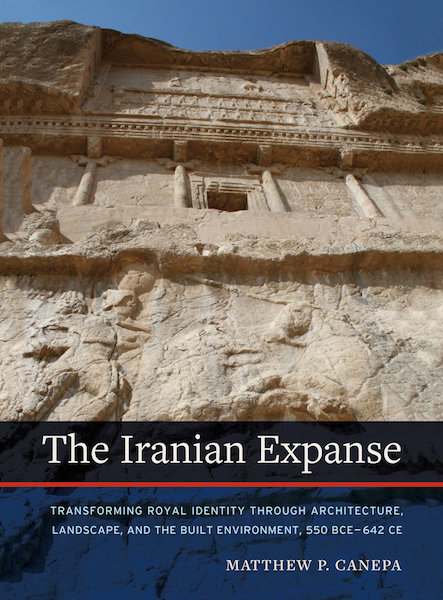 The Iranian Expanse covers 1,000 years of art, archeology and history of ancient Iran, from the Achaemenid period to the arrival of Islam, and explores how kings in Persia and the ancient Iranian world utilized the built and natural environment to form and contest Iranian cultural memory, royal identity, and sacred cosmologies. This large-scale study critically examines the construction of a new Iranian royal identity and empire, which subsumed and subordinated all previous traditions, including those of Mesopotamia, Egypt, and Anatolia. It then delves into the startling innovations that emerged after Alexander under the Seleucids, Arsacids, Kushans, Sasanians, and the Perso-Macedonian dynasties of Anatolia and the Caucasus, a previously understudied and misunderstood period.
Professor Canepa is an award-winning historian of art, archaeology and religions of Persia and wider Iranian world. His first book, The Two Eyes of the Earth (University of California Press, 2009; paperback edition, 2017,) is a pioneering comprehensive study of the artistic, ritual and ideological interactions between the late Roman and Sasanian empires. It was awarded the 2010 James Henry Breasted Prize from the American Historical Association for best book in English on any field of history prior to the year 1000 CE and the Archaeological Institute of America's von Bothmer Publication Fund.